It Is Always Now, Somewhere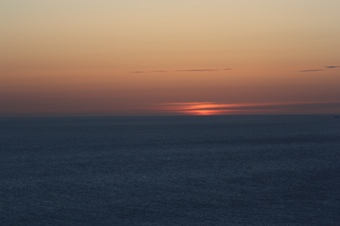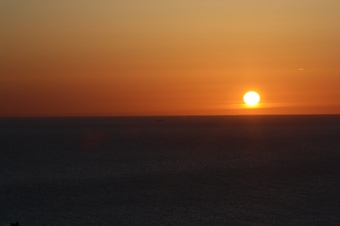 00:08:24=03:09:10
April 2010.
A pair of films of a prolonged sunrise and sunset.
Exhibited at Chelsea and Central St Martin's Degree shows.
In the pair of films of the sunrise and sunset, It Is Always Now, Somewhere 00:08:24 = 03:09:10; we focus on the threshold between states. The film prolongs the moment that the sun moves across the horizon, holding unlimited potential. Perpetually stuck within the period of becoming, we are caught in the act of searching, to find direction and locate ourselves.
The films are created using photographic images lasting 10 seconds each, showing the moment when the Sun crosses the horizon. One screen shows the sun apparently rising, and in the other screen it seems to set, the end of one is the beginning of the other and vice versa. The cyclical notion of time within this piece—as well as the use of still photographs to form a film—references Chris Marker's seminal film La Jeteé.
Within the film the sun is perpetually rising and setting, the location is unimportant, always somewhere in the world the sun is rising and somewhere else it is setting.
Reviews
The Isle of Wight—From East to West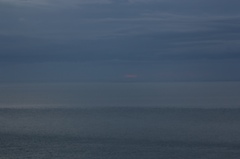 The Needles. 20:27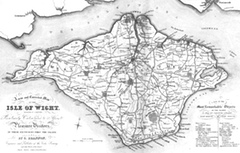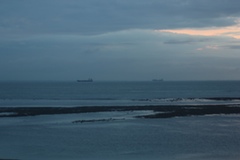 Bembridge. 05:39
We aimed to capture the sunrise from the most easterly point of the Isle of Wight and follow the sun across the land to the most westerly point to capture the sunset. From our viewpoint at the place where the land meets the sea we existed in a state of in between. This state is mirrored in the time at which we stood on the shore; the time between night and day, when the sun is crossing the horizon line.
The Isle of Wight acted as a physical boundary, as we travelled from one edge to the other of this body of land, seeing the beginning and end of the day from the peripheral points.